Contact Himachal Property (property agents in Himachal)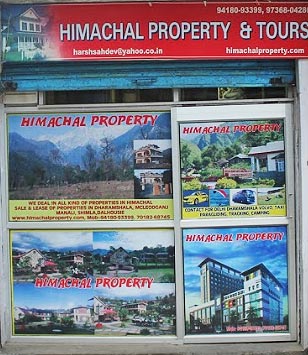 Contact Address
Mr. Harsh Sahdev (owner / manager)
495 A, Old Chari Road, Kotwali Bazaar,
Dharamsala, Himachal Pradesh, INDIA
Phone :
(0) 94180 93399 (Harsh)
Email :
harshsahdev@yahoo.co.in
Website :
www.HimachalProperty.com
Want your proeprty to sell in good price, Contact us
HimachalProperty.com welcomes individuals and Real estate parters who are willing to join hands with us. We will help them sell their properties. The property will be added in our database and be shown in the Property listing page.
Your Name, Location, Address and Phone.
District where property is situated.
Exact location where property is situated.
Please lsit the type of property e.g Flats, House, Hotel, Resort etc.
Area in Sq. meters
Selling Budget (approx in INR)
Any specific indications eg. landscape, mountain view, lake view, sunset view, sun rise view etc.