Why choose Himachal as your destination..

Himachal Pradesh is a state in the north-west India. Covering an area of 56,019 sq km, Himachal Pradesh is bordered by the Indian states of Jammu and Kashmir on north, Punjab on west and south-west, Haryana and Uttar Pradesh on south, Uttaranchal on south-east and by Tibet on the east. Himachal Pradesh is a must-see destination for those who love mountains. The state is proud of its glorious history and rich cultural heritage. There are several monasteries, temples and forts, whose architecture is praise worthy. The views of the breathtaking mountains, passes, valleys, lakes, springs, waterfalls and wildlife are sights to behold.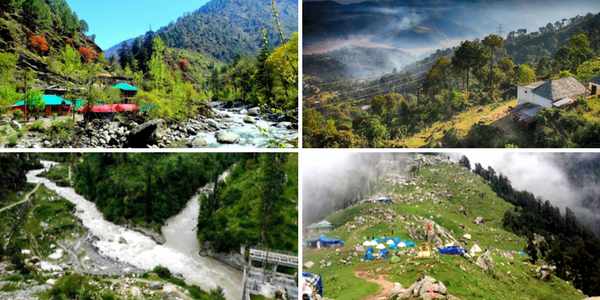 Alluring tourists from across the globe, the tourist attractions of Himachal Pradesh are many in number. The most remarkable attractions of the state are its fabulous hill stations such as Shimla, Manali, Kullu, Dalhousie and Dharamsala. There are many Hindu and Buddhist pilgrimages present in Himachal Pradesh. Some of the known Hindu pilgrimages are Bajreshwari temple, Chamunda Devi temple, Lakshmi Narayan temple and Jwalamukhi temple. Main Buddhist pilgrimages in the state are Rewalsar, Guru Ghantal Monastery, Kardang Monastry and Tabo Monastry. Adventure sports is an important tourist attraction of Himachal Pradesh. Shimla and Kufri are the two  destinations famous for skiing. Rivers like Sutlej near Shimla, Beas near Kullu, Ravi near Chamba and the Chandra in Lahaul are the best destinations for river rafting. Travellers can also enjoy adventure sports like para gliding, surfing, kayaking, rowing, canoeing, mountaineering, trekking and rock climbing in Himachal Pradesh.
The people of Himachal Pradesh have a rich culture which is very much apparent in their day to day lives. The colourful dresses of Himachalis will strike you instantly as you make your way through the state. The population of Himachal Pradesh is a mixed one though Hindus are definitely in majority. The Hindu communities residing in Himachal include the Brahmins, Rajputs, Kannets, Rathis and Kolis. There are also tribal population in the state which mainly comprise Gaddis, Kinnars, Gujjars, Pangawals and Lahaulis. In some area, like Lahaul & Spiti, there is a majority of Buddhist population. A percentage of people are also Tibetans.